Judith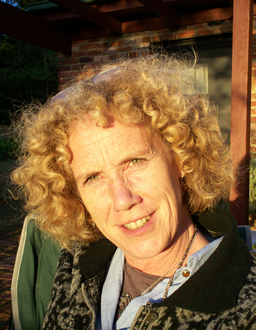 I am the official Bicycle Support back-up person in our family. I am not wanting any sponsorship nor do I have any lycra outfits. This photo was taken at Redhill at sunset a couple of years ago. Redhill was where we spent some of the happiest times ever. Sam would particularly agree about this as he never stopped running back and forth retrieving his ball and searching for rabbits.
Sam
Sam is a spoodle and has lived with us since July 2007.
We got him when he was 6 months old and rescued him from a life in a garage.
He is very clever as he realised within minutes of meeting us that we would take him for romps in the park and get up at 6am to feed him if he felt hungry.
He is the happiest and friendliest of dogs as long as you don't touch his paws.
He succeeded in making Judith a dog person within the first 24 hours of living with us.